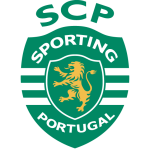 2-1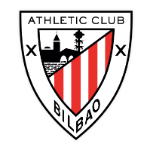 Sporting CP (POR) – Athletic Club (ESP)
UEFA Europa League 2011/2012, Semi-finals, First Leg
Estádio José Alvalade, Lisbon (POR); 20 April 2012
Bookings:
2-3 / Dismissals: none / Penalties: none
Referee:
Jonas ERIKSSON (SWE)
Assistant Referees:
Stefan WITTBERG (SWE), Mathias KLASENIUS (SWE)
Fourth Official:
Daniel STÅLHAMMAR (SWE)
Additional Assistant Referees:
Markus STRÖMBERGSSON (SWE), Stefan JOHANNESSON (SWE)
EVALUATION
Control (25%): 80
Eriksson was always in control, even when the match got more intense in the second half. There were some occasional protests with which he dealt adequately.
Calls (30%): 80
The Swedish team had some important decisions to make early in the second half. First, Sporting were demanding a penalty for handball (53'), but Eriksson (probably supported by Strömbergsson) was right not to award a spot-kick. The ball hit Amorebieta's arm but the arm was close to the body and there was no intentional movement towards the ball. Immediately afterwards, Eriksson (correctly) awarded a free-kick on the other side from which Athletic managed to score (54'). At first, it looked as if Aurtenetxe might have been offside, but replays showed that he wasn't. Difficult and excellent call by Klasenius.
In general, Eriksson's foul detection was decent, although he tends to whistle for a phantom foul every now and then. The cards he showed were spot-on – especially the ones for De Marcos (11') and Izmailov (61') – with the exception of the booking for Llorente (86') which appeared to be exaggerated. There were some good advantage situations as well (e.g. 9'), although one one occasion he stopped play where an advantage clearly should have been played (18').
Physical Aspects and Style (25%): 75
Eriksson did not tolerate a lot of body contact, which meant that there were rather many free-kicks. However, this was still within reasonable limits and helped him control the match. He appeared calm and relaxed, but also firm when he needed to. Fitness was good, but positioning could be more variable, as he appeared to spend most of the time around the center of the field.
Neutrality (10%): 80
The referee's neutrality was never an issue. He was not influenced by the protests of the home crowd after the penalty situation (53').
Match difficulty (10%): 75
Semi-final in a packed Estádio Alvalade. The match was calm and uneventful in the first half but got much more lively and difficult after the break.
FINAL MARK: 78
Comment on the Assistant Referees:
The assistants were not called into action very often. Klasenius showed an flawless performance, especially when evaluating the regularity of Aurenetxe's goal (54'). Wittberg had two close offside situations to solve. He was wrong on one occasion (16', wrong offside call) and right on the other (44', no offside, correctly seen).
Both teams cancelled each other out with a "safety first" approach in the first half. After the break, Sporting got more dominant, but it was Athletic who managed to score the important away goal out of the blue. But the Portuguese fought back and managed to turn the game around by scoring twice within five minutes.
Final thoughts:
Although he is not yet on a level with his predecessors, Frisk and Fröjdfeldt, Eriksson is an experienced and very solid Elite ref. He should be a safe pair of hands for most kinds of matches and fully deserves his place at EURO 2012.
Report by Pascal J. (Switzerland)